Brisbane
Commercial Roofing Services
Lidoran Group has been Brisbane's leading commercial roofing contractor for over 25 years. Whether running roof repairs in Brisbane's north or metal roof restoration as far down as the Gold Coast, we have become one of the most experienced providers of roofing services in Queensland.
As industrial roofing contractors we have built a strong reputation for high quality roofing projects, based on our ability to balance the large scale of commercial infrastructure with the attention to detail and project planning needed to provide excellent service.
Due to the scale at which we work and our experience as roofing specialists in Brisbane we offer extremely competitive prices, while still being able to provide tailored roofing services to all our clients.
As one of the prime roofing companies in Brisbane we offer a number of services including roof restoration and repair, roof replacement and asbestos roof removal.
Asbestos is an extremely hazardous material that poses risk to health by inhalation when the fibers become airborne and are subsequently inhaled. Asbestos is made up of very fine fibers, but the most dangerous are those naked to the eye, yet penetrate the deepest areas of the lungs.
Exposure to asbestos fibers is known to cause Mesothelioma – a deadly disease caused by inhaling the particles of dust as the asbestos degrades; eating away at the lining of the lungs and developing into a deadly cancer. It is known to cause diseases such as asbestosis, lung cancer, pleural plaques, and pleural thickening.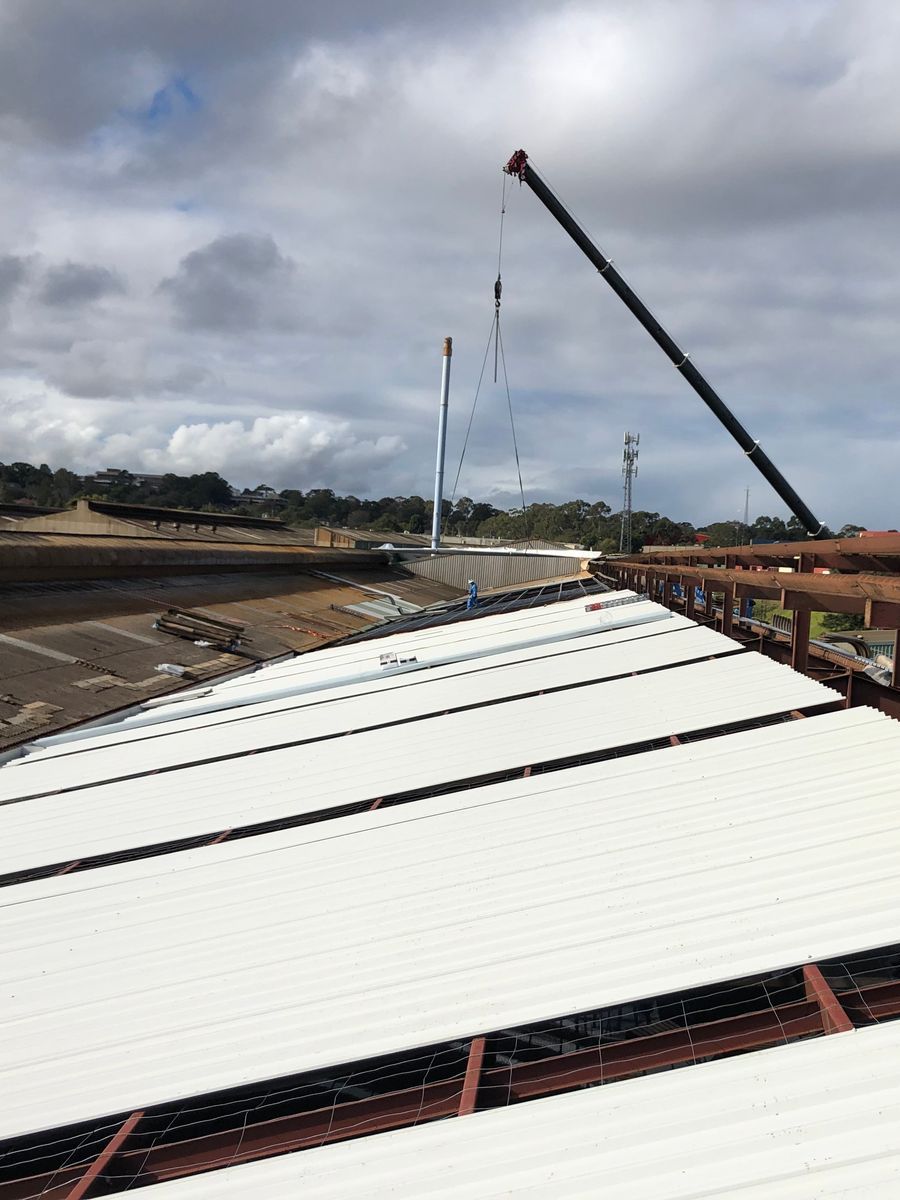 Roof Restoration
Brisbane
Our Brisbane roofing services include roof restoration and repair. This is an important part of roof maintenance, particularly in places like Brisbane where the weather can seriously impact the integrity of ageing roofs. Lidoran Group's roof restoration services in Brisbane include:
Maintenance & Cleaning: Like any part of a property, the roof needs cleaning to maintain its integrity. At Lidoran Group we offer specialist roof maintenance services which include roof inspections for damage or hazards and cleaning to removal debris, growth or corrosion.
Application of Protective Coating: Lidoran Group has a range of quality protective coatings to protect commercial roofs from oxidisation, moisture damage and provide shielding from UV radiation, which can seriously extend the life expectancy of a roof.
Roof Repair: If our inspection finds that your roof has sustained damage Lidoran Group is an expert at providing quality and efficient roof repairs in Brisbane with minimal disruption to your business.
Industrial & Commercial Roof Replacement
Brisbane
Lidoran Group specialises in Brisbane re-roofing projects including commercial metal roof installation. We offer expert re-roofing which focuses on providing quality services and clear planning while still maintaining the efficiency that has made us so famous around Brisbane. Our re-roofing services are:
Quality. We use only the best materials for the job and have roofers with over 25 years of experience on site to ensure that the project is done right.
Flexible. Our services are extremely flexible with our mobile crew able to go anywhere in and around Brisbane, and capable of working any time of year including over holiday's like Christmas.

Cost effective.

We are extremely competitive on price and willing to negotiate to give you the best offer that we can.
Asbestos Roof Removal
Brisbane
Asbestos roof removal and replacement takes a highly trained team to do right. Our Brisbane roofers are highly certified and has a long history of asbestos roof replacement in Brisbane.
We begin our projects by inspecting the asbestos area to ensure that no hazardous material is missed. We then go in and clear out the asbestos roof and cladding, and then replace it with a brand new roof and protective coating.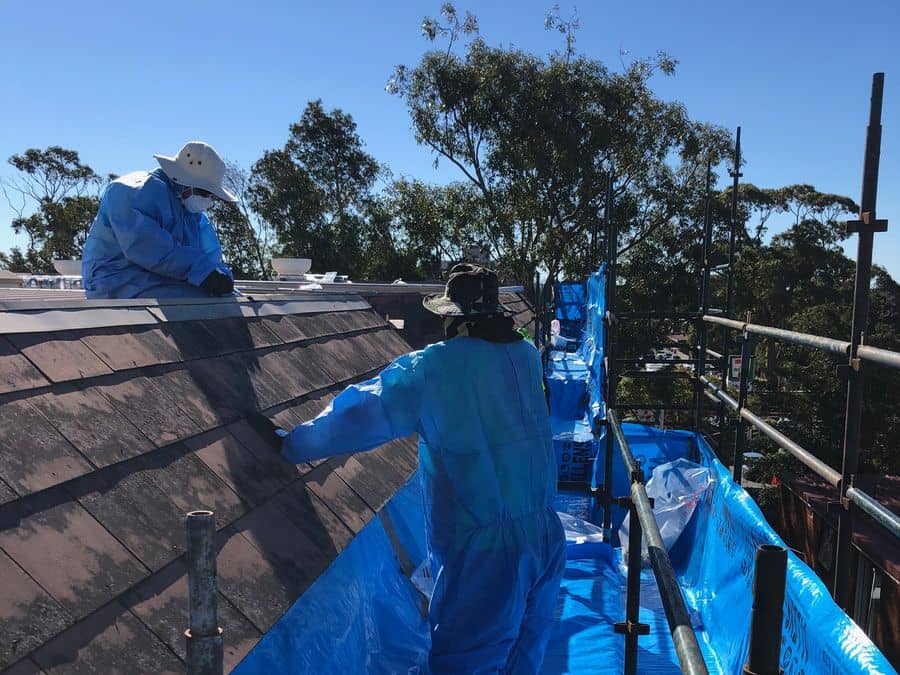 What makes Lidoran Group the best for roofing in Brisbane?
Competitive pricing.

We are one of the biggest roofing contractors in business, allowing us to provide you with the best price for projects of any size.

25 years experience.

Our long experience in the field means we understand quality, compliance and efficiency, making us one of the choice roofing specialists for government and military jobs.

Minimal disruption to your business.

We pride ourselves on our efficiency; check out our world record for replacing 3800m2 of asbestos roofing in just 10 hours!